Become a trusted counsellor and help others thrive
If you're looking to carve a career for yourself as a Counsellor, to help other's develop better self-awareness for a more positive path in life, you're in safe hands with ACAP.  Our counselling courses are designed to empower you with practical skills and strategies to successfully explore a career in contemporary counselling, where you will be able to support individuals, couples, families or groups with the lens of the cultural and social-political context in which they live.
Why choose ACAP as your study partner?
Understanding people applies to anyone who knows why the world needs to change – and wants to know how. Our understanding of human behaviour is reflected in the way you study with us. Smaller, interactive classes help you excel. ACAP is a place where we know you by name and you're not shy to speak up and discuss ideas, role-play and support peers. It's a place where your passion for learning is mirrored equally by our passion for experiential teaching, and where we give you the encouragement and one-on-one support to help you learn and grow.
We're outcomes-focused, meaning it's not just about what you learn when you're with us, but what you're capable of when you graduate. Our practical approach arms you with hours of real-world interaction and insight, and professional connections. You'll graduate with applied skills, hands-on confidence, and contemporary expertise that is industry recognised and highly sought-after.
Demand for Counsellors
According to the  latest data from the National Skills Commission, Counselling jobs are expected to grow for the five years from November 2021 to November 2026. It is forecasted that the number of counselling workers is expected to not only grow strongly but to also increase from 24,400 to 27,800 by 2026.
On the rise is also the medium hourly earnings, counsellors can earn up to $45 per hour, this is 10% more than all job medium wages.
Career opportunities in Counselling
Counselling can be a rewarding career, working in areas such as relationship counselling, supporting grief and loss, trauma, mental health problems and abuse as well as counselling for alcohol or drugs.
Roles are largely in health care, social assistance, education, public health and safety or in private practice. These are just some of the directions you could go in:
School counsellor
Marriage and family therapist
Mental health counsellor
Rehabilitation counsellor
Child paediatric counsellor
Grief counsellor
Take a look at our popular counselling courses and choose the course that best fits your career goals. Whether you're new to the field or want to upskill and gain new skills or you're simply at a stage in making a career shift, our courses are designed to support and serve your passion for helping others.
Choose your mode of study –
Online, On-campus or Blended Learning
At ACAP we you provide you with a range of flexible study choices including on campus and online study with the option to study full-time or part-time, depending on your chosen course. Whether you are combining your study with a full-time job, trying to balance your family life or hoping to further your education, we can help you reach your career goals.
On Campus
Attend classes for a rewarding, interactive hands-on experience at one of our 6 campuses.
Online
Study anywhere, anytime with our online classes including discussion forums.
Blended learning
A combination of live classes and online learning for freedom and practical experience.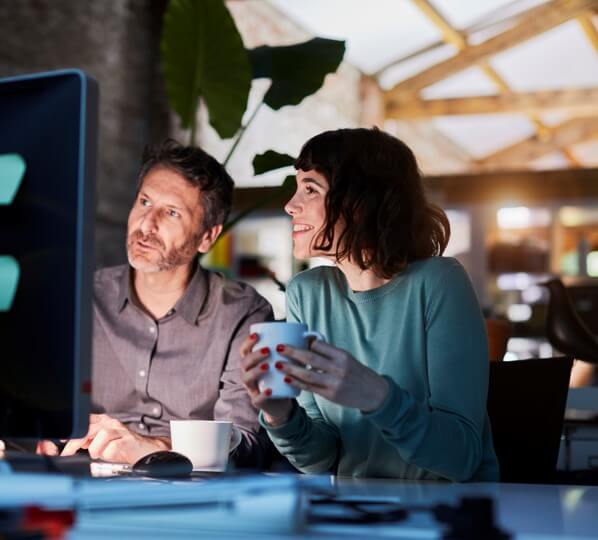 We'll support you with funding options
Your fees may vary depending on your enrolment. Whether you're a self-funded domestic student, using a FEE-HELP loan or an international student, we have options to meet your needs.
Pay Upfront: Pay your tuition fees up front by direct debit, BPAY or credit card every trimester.

FEE HELP: A Commonwealth Government loan to help pay for all or part of your higher education course fees.
We enrich our students with the confidence to go out and make a difference
Having teachers who are practitioners in the field gives a marriage of academic rigour with practical exposure. They can share case studies from real life that are happening at the moment.
Caitlin, Master of Counselling and Psychotherapy
It was a very supportive, open and friendly environment at ACAP. The classes were comprehensive and highly interactive, both theoretical and practical.
Gus, Bachelor of Counselling